Whales Hawaii: Into the Heart of God:
February 18-24, 2018
*This retreat is full ... however, if you are interested, do
get onto our cancellation list.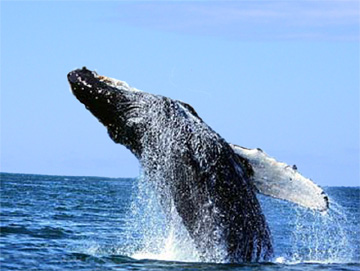 Aloha!
Come join us for a week of immersion in the magnificent whale energy here in Hawaii as the humpback whales migrate here to give birth. The whales are the most advanced and high vibrational species on the planet. They grace us with their presence, coming close to our boat, sometimes swimming under our boat so close that we catch our breaths in the magic of their enormous field of energy. If you cannot join us in Tahiti to swim with the humpbacks, come to Hawaii to whale watch and float in their profound and powerful sonic immersion.
We hope you can make your paradise dream come true!
Love and Light,
Trish and Doug
CLICK HERE to view a short video clip of our amazing encounter with two whales in one of our other Whales Hawaii Retreats!
The whales will help you to:
*Manage gracefully the tremendous changes occurring on the planet at this auspicious time

*Delve deeply into your soul where your core of being is calling to you

*Find clear guidance and firm grounding while your energy may be scattered in many directions
*Resonate in the Heart of God ... the deepest, profound peace within ... the centerpoint
We will float in eternity while listening to their powerful whale song, allowing the vibration to awaken within us our own divine matrix. Being with the whales is so different from being with the dolphins. Though we cannot legally swim with the humpbacks here in the US, we will be surrounded by their unified field of presence as we float in their vibrations that expand through the ocean waters and resonate with our souls.
If we can, we will swim with hundreds of dolphins and may have the magical opportunity to swim with the pilot whales too!
In the evenings, we will go into deep communication and meditation with the whales to receive messages and transmissions that will help us to become translucent and transparent ... experiencing the Whale Light Activation (with the energy of over a million whales), channeled messages for our group from the whales, and timely information about our present and future expansion as the earth transforms into the Golden Age.
For twenty four years since 1994 we have been conducting dolphin swim retreats here in Hawaii. Since 2004 we have taken many to Tonga to swim with the humpback whales there (and in 2017 we will go to Moorea, Tahiti!) For 2018, we have been guided to focus on the whales while they are here so that those of you who cannot join us in Tahiti, will be able to receive the deep, divine energy of these masters of the sea. We may also have the opportunity of swimming with hundreds of dolphins, if conditions are allowed ... we shall keep the vision, but no guarantees.
Experience: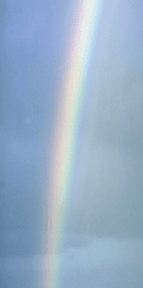 A week of expansion:
During this week, we come together with a small group to celebrate together our spiritual expansion. Beginning with snorkel practice on the very first day, we immerse ourselves in the wondrous warm waters allowing the cares and challenges of life to melt away. With morning boat adventures, afternoon resting and relaxation time and late afternoon gatherings, we are surrounded by the tropical ambiance of beautiful Hawaii. After dinner and the spectacular Kona sunsets, in the evenings, we will gather and utilize the energy of the whales, dolphins, and angels to move into our highest frequencies and radiance.

On the ocean Sacred Sites for Sunset: We will visit sacred sites for sunset, one of which has an energetic Crystaline City of Light overlighting it to enhance our dreams and visions. We will have time to allow ourselves to just be...to practice the profound inner silence that lies at the core of Being.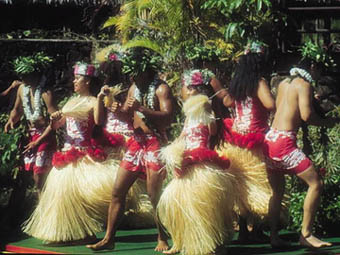 Authentic Hawaiian Luau w/ Polynesian Entertainment:
On our last night together we will be immersed in tropical fun and joy as we celebrate with a delicious authentic Hawaiian Luau. The colorful and rythmic dancers will entertain us with their autthentic dances and garments of Polynesia. Included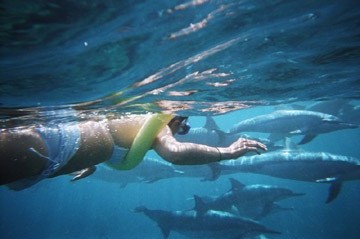 Possible Dolphin boat swims. Depending on the NOAA ruling, we may have the opportunity to swim with the dolphins! This would be the adventure of your life! ... to be surrounded with their multi-dimensional healing energy, illuminated communications and joy. We may also have the opportunity to swim with the majestic pilot whales.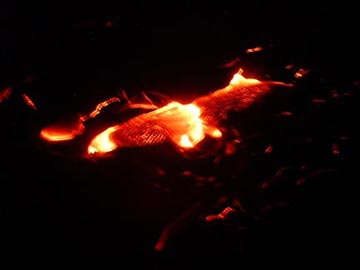 Optional Volcano Tour to Kilauea:

If you choose, you may experience the dramatic landscape of the newest earth on earth. We will venture to the most active volcano on the planet, home of Goddess Pele, with its primordial energy of cleansing, manifestation and flowing lava. Visiting the famous black sand beach, macadamia nut orchards and charming Hawaiian sites along the way, we will melt into the beauty of this sacred and powerful land where we may see the dramatic steam plume rising from the caldera where the goddess, Pele, resides.
(This is optional = $120.)

When: February 18 - 24, 2018

Where: Kona, Hawaii

Personal Investment: $1400

Non-Refundable Deposit: $400 per person
(balance due January 9, 2018)
Includes: 4 boat whale watches (including swimming with dolphins if we can ... no guarantees); All retreat gatherings, meditations and channelings; Authentic Hawaiian Luau with Polynesian entertainment, Snorkel practice for beginner snorkelers; *Optional tour of the most active volcano in the world, Kilauea.
Details: We will be meeting at a beautiful home just south of Kailua-Kona for our gatherings. We will send you suggestions of hotels, room rentals or B&Bs nearby and also contact information for other participants so you can share car rentals. We will all go together to different fabulous restaurants for our dinners if we wish to all be together (self pay) ... we know the best ones that are reasonably priced but excellent cuizine.
Cancellations: Your deposit of $400 is non-refundable (unless in the case of cancellation if we can fill your space - you will then receive your deposit back minus $75 credit card fees and handling) Emergency cancellation within one month of retreat is refunded only if your space is filled.